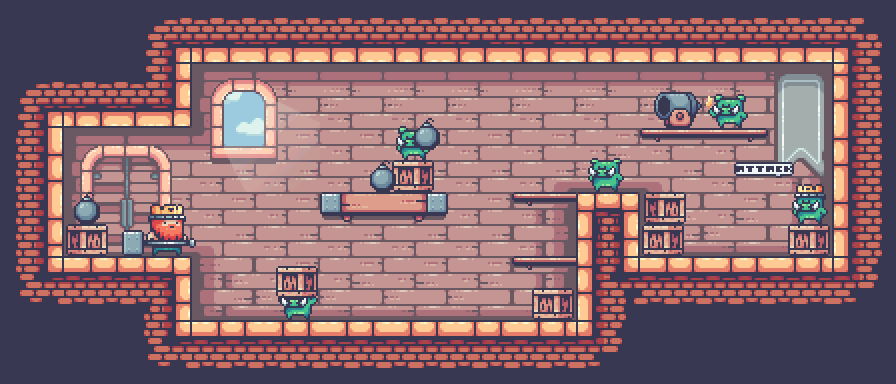 Kings and Pigs
A downloadable asset pack

The King Human came to recover his kingdom from the called "Green Skins". He has a big heavy hammer that can throw any Pig to the air, but is not gonna be so easy. Pigs are well organized guides by the one and only, The King Pig. They also have boxes and bombs to throw to you at any time, without mentioning that they also have cannons that spit FIREEEEE !!!

Sprites:
King Human (10 animations)
King Pig (8 animations)
Pig (24 animations)
Box
Bomb and Explosion
Cannon, Ball and Explosion
Diamond
Heart
Life and Diamond Bar
Dialogue boxes
Door
Complete Tile-set (108 pieces)
Files type:
Sprite images in .PNG
Aseprite files (editable)
Note:
All animations runs at 10 FPS or 100 MS.
License:
-All Assets in this pack can be used for Personal and Commercial projects. You are permitted to use the Licensed Content in unlimited Commercial projects. You are free to modify or change any of the assets to fit your creative needs.
-You are NOT permitted to re-sell, sublicense, or distribute assets to third parties as standalone files.
-Credit is not necessary but much appreciated.

Follow me on Twitter

Join my Discord channel

Check out my other Asset Packs
Download
Click download now to get access to the following files:
Kings and Pigs.zip
278 kB
Comments
Log in with itch.io to leave a comment.
Man, this is so cool! I would pay for this, but I'm too poor beginner developer :( sry
Hi mate, great asset pack. I will use it for my "Learn this game dev thing using Godot". Thank you very much for making this free. Always a lot more fun wen you have something pretty to look at.

However, how the hell do you autotile these. My autotiling for the outer walls are flipped i.e. If I draw a "box" the ground is on the outside.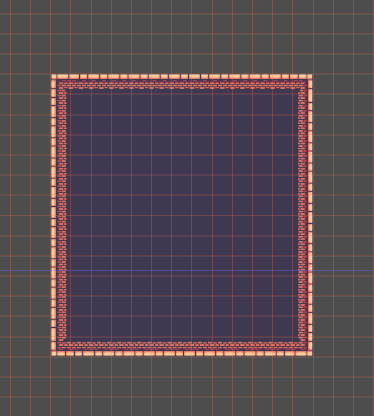 Hi, thanks for those kind words. I don't know how Godot works, but all the pieces are complete, so it is possible that you only have a bad placement of the tiles :D
It becomes free!!
Thanks your awesome asset pack.
Great asset to practice A.I with unity.
And someday this asset pack will be free?
are the FX included also: for example, the bomb explosion fx and also the cannon firing and the fx out of its barrel? one last question: are these characters 32x32 or some other size?
Yes !!!
-All the animations in the images are included in the pack
-It is a 32x32 grid for the Tilesets, here are the characters in the grid to give you a better idea about there size :D